7 things all truckers should know about tailgating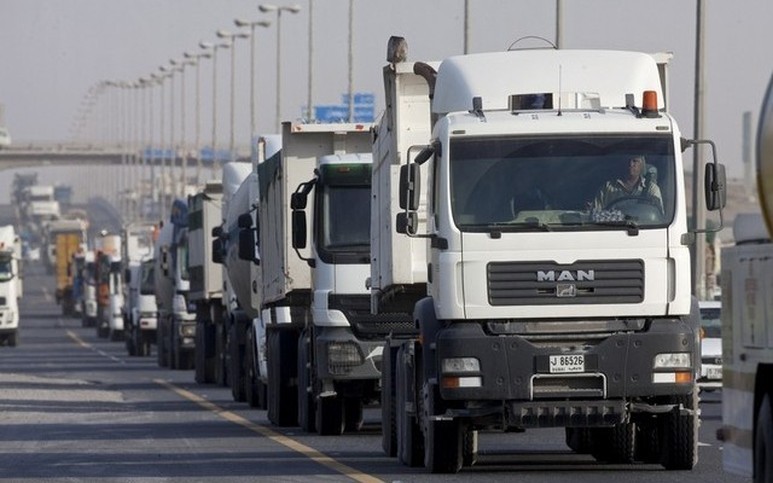 Tailgating or following too closely another vehicle is considered bad practice no matter what vehicle you drive, but it is even more dangerous when driving a big truck. This may be something that all drivers know but avoiding tailgating in a big truck can be trickier than you would expect.
---
Here are 7 important things all truckers should know about the dangers of tailgating
AVOID TAILGATING IN A TRANSPORT TRUCK – HARDER THAN YOU THINK

Commercial trucks need a lot of room to come to a safe and complete stop. When driving on some highways, it is not that hard to maintain a constant speed and distance from the vehicles in front of you. But there are areas with congested traffic, a lot of smaller cars that try to sneak in and gain some distance. Always think of your safety, choose a lane and stay on it as long as you can, let other drivers the possibility to maneuver around you. If something gets too close to you, just slow down and keep the distance.

BE MINDFUL OF THE CARS BEHIND YOU

There is a dangerous practice called "drafting" – that's when smaller vehicles tailgate the back of a big truck to take advantage of this low-pressure zone. Driving like this reduces drag on their car and subsequently reduces gas consumption. The cars that follow big trucks so closely are really dangerous and are causing lots of accidents. Be aware that some people do this and you might not even see them behind you. Do your best to get into a different lane and avoid drafters.
MAKE SURE YOU KEEP THE RIGHT DISTANCE

Many times, you might think you are not tailgating because there is a considerable distance between you and the car in front, but are you sure that distance is enough?
There are experienced drivers that say that you need full truck trailer length of stopping distance for every 15 km/h. For example, when traveling at 90 km/h, a truck driver would need to leave 6 truck trailer lengths in front of his truck. But beware that this is an optimal distance, that does not take in consideration bad weather or the condition of your tires and brakes. Many times, the safe distance is more than you think.

BE AWARE OF THE ROAD CONDITIONS

Speed, weather, and traffic have a huge influence on of how much distance you need to be able to stop safely and avoid tailgating.
– Speed – Leave lots of room in front of your vehicle because many of the cars in traffic travel above the legal speed limits.
– Weather – When the weather is bad, either slippery roads or foggy with low visibility, big trucks require even more room to slow down. Car and truck accidents when they are piled up are caused by high speed, little visibility and basically tailgating.
– Traffic – Many times traffic travels in groups or clusters. Bunches of cars and trucks traveling at the same speed. This is as previously mentioned, a hazard that in case something goes wrong can cause pileups. Try to stay clear of them.

BE CAREFULL WHEN MAXING YOUR SPEED ON HILLS

Some truck drivers will max their speed when going down a hill or a slope. This is done in order to minimize the loss of speed when going up on the next hill. But this is a quite dangerous habit because the truck drivers because they don't realize that they can come across a vehicle when they reach the top of the hill. The driver will find himself unwillingly tailgating another car when he reaches the top or bottom of the hill.

WHAT HAPPENS WHEN YOU DON'T HAVE ENOUGH ROOM WHILE DRIVING A COMMERCIAL TRUCK

Every truck driver knows what can happen if they do not keep enough space in front of their vehicle.
If a car goes sideways in front of your truck, or your vehicle hits a wet or sandy area you need be ready to slow the truck down safely.
Stepping hard on the brake pedal will almost always cause the truck to jackknife, that's really a situation when everything goes out of control. Jackknifing is one of the most common causes for commercial truck accidents. Make sure you have plenty of room in front of you.

TRAVELING IN A CONVOY PATTERN

Many times trucks travel in a tight convoy pattern. However, this can be an accident waiting to happen. If only one of the trucks makes a poor judgment call or needs to break suddenly, it can cause a domino effect and a serious chain accident. Don't rely on others. Keep your own safety buffer zone.