Load-Me at Borderless Summit – San Francisco 2018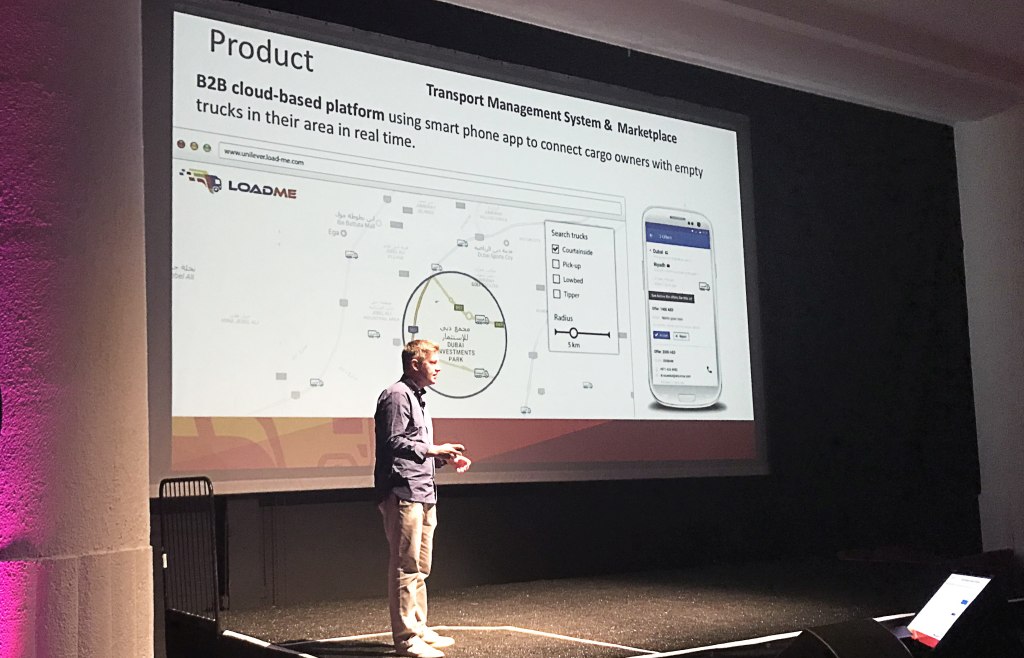 Founders Embassy is the world's first accelerator that is focusing in an exceptional manner on giving international and immigrant entrepreneurs a chance to build successful companies in San Francisco, USA or at home, by improving their connections, capital, and know-how.
---
Load-Me was one of the five participants of the Summer 2018 Class:
– BACKPACKER COLLEGE (Waterloo, Ontario): The go-to destination for travelers to find affordable accommodations and great experiences in every college/university community in the world.
– BUSSI (Mexico City, Mexico): The vanpooling platform for commuters that creates crowdsourced routes to build reliable on-demand transportation.
– LOADME (Dubai, UAE): The First Transporters Market in the Middle East that connects load owners with available trucks in their area.
–MYRA MIRRORS (USA; Poland): Myra Mirrors seeks to redefine augmented reality, and change the way developers create apps for smart surfaces.
– STEMN (Sydney, Australia): The Open Source Network for Science and Engineering. Cloud native developer tools for team collaboration.
---
BORDERLESS Summit, is the first one of its kind, designed to elevate international and immigrant entrepreneurs. In a two-week intensive acceleration program, BORDERLESS will join hundreds of Silicon Valley-based founders, executives from global companies, top Bay Area venture capitalists, and international and immigrant entrepreneurs including the BORDERLESS founders that were selected from over 30 different countries to participate
Founders Embassy's mission is to democratize Silicon Valley for the world's most brilliant startups. It is the only equity-free, two-week, bootcamp-style accelerator in San Francisco that gives top international startups an entrance to the center of technology.
---